Integrated Online Solutions
VoIP | Design | Apps | Marketing | Hosting | Connectivity

VoIP | Design | Apps | Marketing | Hosting | Connectivity
About Us
Vybe Networks - We're all about integrated online solutions
Vybe Networks was formed to help organizations and individuals truly engage the power of the internet. Our goal is to assist you in managing your organization online - easily and affordably.
Web Hosting & Design
Connectivity - ADSL
Co-Location Services
VoIP Hosted phone services
Management Applications including VybeTask, Virtual Sports League Management, Blu Koala Cloud File Management, Vybe Credit Card Processing and Vybe Control System; plus set-up and development services for Bamboo HR, FreshBooks and Microsoft Dynamics
Vybe Networks is a federally-incorporated company with offices in downtown Toronto. Our hosting facilities are located in a state-of-the-art server farm in the Greater Toronto Area. Vybe started business on January 1, 2015 after the merger of Vibe Online and Vex.Net.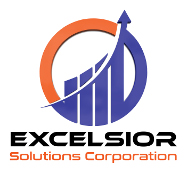 Vybe Networks was acquired in 2019 by Excelsior Solutions Corporation. Listed on the OTC Markets, Excelsior provides a range of corporate, capital and communications infrastructure services to businesses globally.
Key Personnel
Matthew Woods - General Manager
Mr Woods is a graduate of Toronto's Ryerson University with a Bachelor of Science. Most recently he worked for Mozilla in its roll out of teleconferencing applications with its user base.
With a keen understanding of customer needs and data analytics, Matthew will be assisting Vybe Networks and its clients to effectively use its expanding range of online VybeOffice solutions with the objective for our clients to be able to fully operate their company online from anywhere.
D'Arcy Cain - Chief Technology Officer
D'Arcy Cain is one of the internet pioneers in Canada. His work with some of the first Internet Service Providers in the late 1980's and early 1990's helped ensure that the Internet was accessible for individuals. As the co-founder of Vex.Net, one of the two founding businesses in Vybe Networks, D'Arcy's area of expertise is in application development and network management.
Jim Adams - Sales
Jim Adams has been on the Internet since 1989. In 1995 he joined Grey Canada, an advertising agency and co-founded their Interactive division that grew to 125 staff within two years and provided global leadership for many clients including P&G, Warner Brothers and EFFEM Foods. Since 2001 he grew a small home-based operation into Vibe Online that provided web hosting and design services for entrepreneurs. He also operated a long distance reseller called UConnect for several years.
Mr. Adams is responsible for sales and marketing.
Carol Cain - Customer Services & Accounting
Carol Cain provides back office support for Vybe's clients including ongoing testing of our Managed Hosting clients and bookkeeping services.
Kapila David - Accounting
Kapila David has a vast background with the administration of financial activities across many spectra. He is proficient using our own VybeBooks as well as QuickBooks and other accounting applications. He is a dedicated individual known for his accuracy and dedication. He had trained in both London and Sri Lanka academically and professionally. He holds a diploma in Computerized Accounting from the London Institute of Management and is a member of the Association of Accounting Technicians.
Alex Chernyshev - Information Technology
Alex Chernyshev comes to Vybe with a wealth of knowledge in Linux and Windows operating systems as well as a knack for web design. He graduated from the International University of Human Development in Lutsk, Ukraine and is fluent in four languages: English, Russian, Polish, and Ukrainian. He is dedicated towards ensuring that all systems are up-to-date whilst meeting employer objectives.